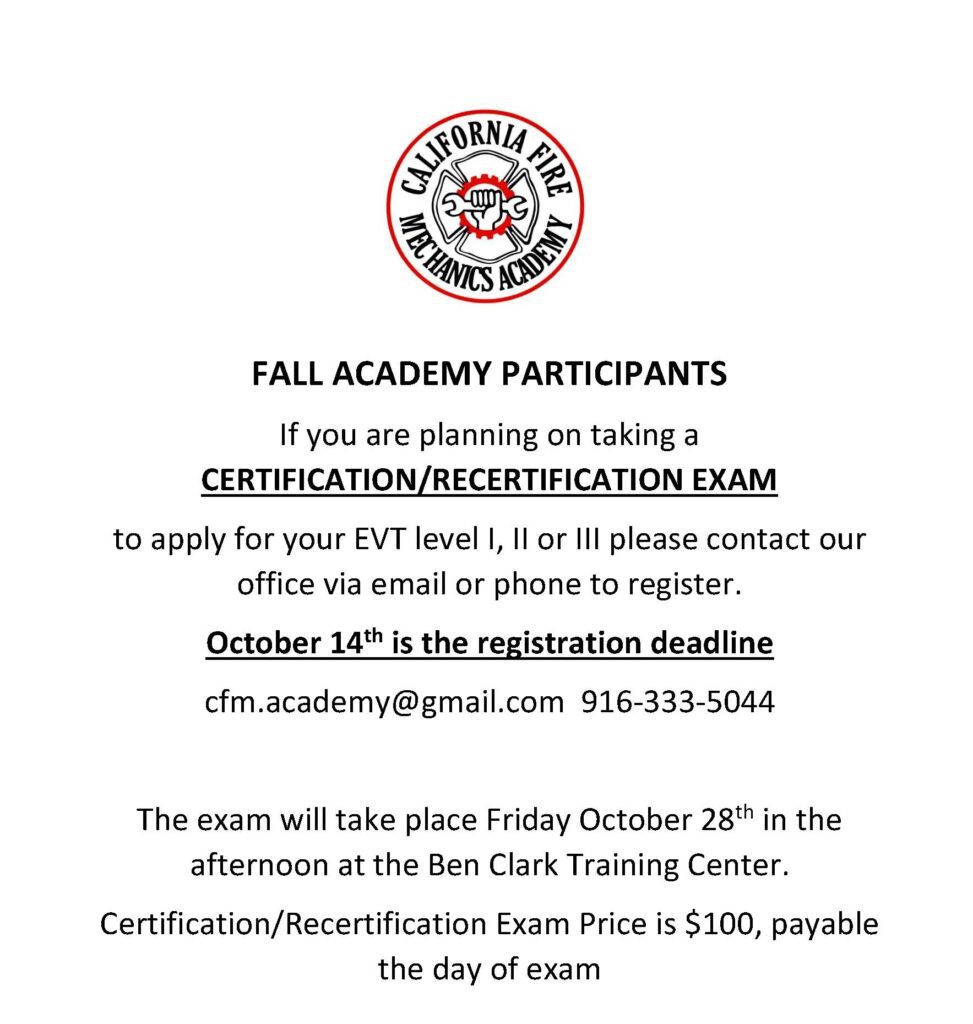 Fall Academy Registration is OPEN!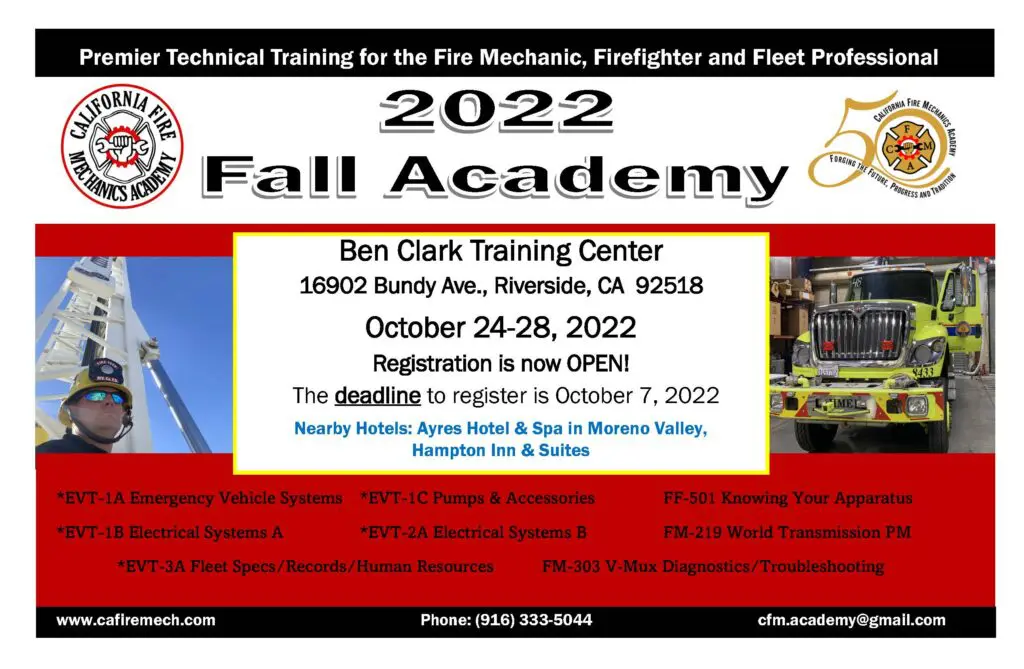 The California Fire Mechanics Academy Inc. is the oldest and largest Emergency Vehicle Technician Training Academy in the U.S. Since 1970 we have been providing the finest training opportunities for emergency apparatus repair and maintenance. Our workshops are very hands-on, giving participants not only the theory but the opportunity to work on trucks, take pumps apart, get their hands on the actual apparatus they'll be using in the field.
We hope your visit here will provide you with information regarding who and what we are and answer any questions you might have.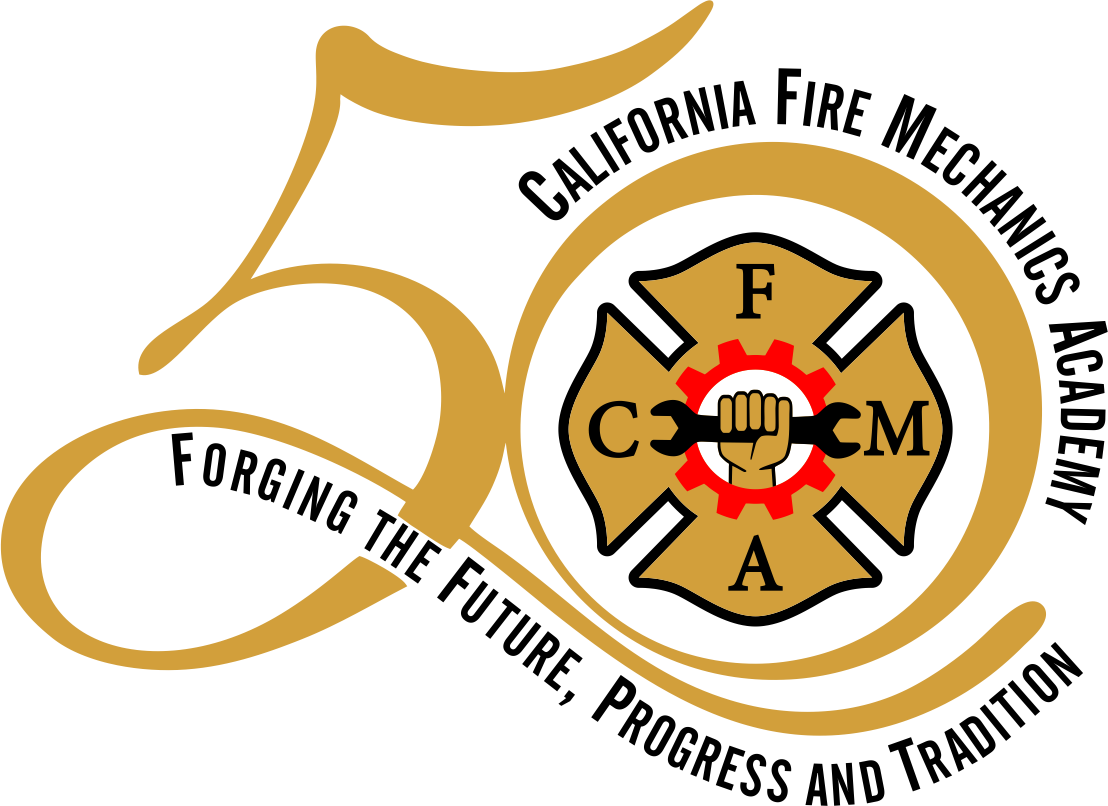 Retake exams for the 2018 Spring certified courses will be held on August 26 at 1Pm during…